Our Group Fitness Classes Offer Hands-On Instruction And Tailored Coaching Strategies
Looking for the best way to stay challenged and rely on professional instruction to help you get the most out of every workout? Join us today for the best Group Fitness classes in Mt. Pleasant.
We're helping small groups of 4-8 people take on a targeted training system and stay motivated like never before.
Just fill out the short form on your screen to learn more about everything we have to offer here at Defining Moment Fitness.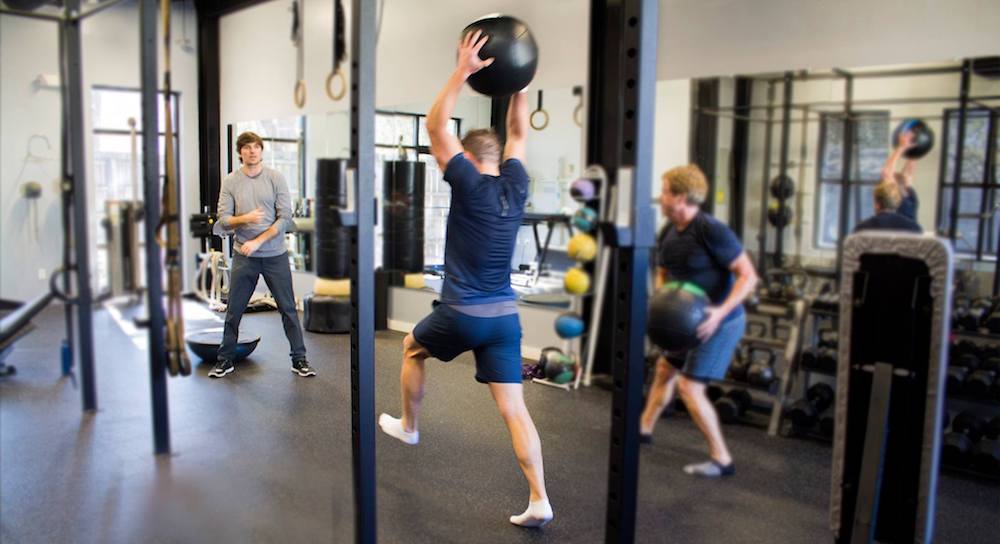 What Can You Expect From Our Group Fitness Program?
We know that sometimes you just need to feed off the energy of those around you. To stay motivated and challenged and supported by a few classmates who are right by your side every step of the way.
That's why our Group Fitness program here in Mt. Pleasant brings together small groups of men and women who can rely on professional coaching and a high-energy atmosphere.
At Defining Moment Fitness, we're offering you the chance to take on tailored training strategies and see real results from day one.
Come see us today for:
Hands-on coaching and instruction
An ego-free training environment
A dynamic mix of workouts to keep you on your toes
Customized strategies to match your unique goals
We're Helping You See Real Results And Sustain Them Like Never Before
For a lot of us, a new fitness program is great. We get started with tons of enthusiasm and energy.
But before too long, we're struggling to see the results that we enjoyed in those first few weeks. Your body gets used to the workloads you're throwing at it and all of the sudden you're frustrated with the whole process.
At Defining Moment Fitness, that's not us.
Our Group Fitness classes are led by a professional instructor who is there every step of the way to keep you challenged and to keep your body guessing.
We're helping you takes steps forward week in and week out.
This system is offering men and women all across Mt. Pleasant:
Healthy, sustainable fat burn
Lean, functional strength
Improved cardiovascular health
Incredible self-confidence in no time
Get More Out Of Every Workout With Our Group Fitness Classes In Mt. Pleasant!
If you're ready to take on a proven training system, come see us at Defining Moment Fitness today. Our Group Fitness classes can help you stay challenged and see results like other programs simply can't.
We're proud to work with people all across Mt. Pleasant, Charleston, and beyond. No prior experience is required.
Just fill out the short form on your screen to learn more today!